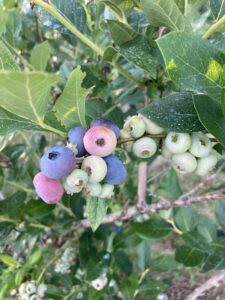 This is looking like another interesting year, isn't it? It's great if we can keep things as consistent and upbeat as possible for our kids.
Dusty
Now 19, Dusty is attending the flight school mentioned in last year's planning post. L3 Harris is set up more like a trade school for pilots, which allows them to fast-track to an aviation career. He is doing very well, although he misses home!
Duncan – 8th Grade
I can't believe we are on the verge of high school again! It's been six years since Dusty was at this point, so it feels like I need to learn the ropes all over again.
Systematic Mathematics Algebra I (OOP)
Online English Course – We did one online course at this age with Dusty and that worked well. The hormones are making these boys ornery with Mom at this stage and education can become challenging. We are beginning with writing as it's an important subject and one that benefits from interaction and feedback. We've had good experience with Excelsior Classes and I liked their reading list as well as the fact they include poetry. On the side we will continue some copywork.
Ellen McHenry Science – I think we will start with the Rocks and Dirt course and see what else he's interested in. These are usually shorter courses.
Geography – I like to focus on geography instead of history for 8th grade. We will be using Mapping the World with Art (also from McHenry) and Richard Halliburton's Complete Book of Marvels.
For extracurriculars, we hope to do choir/bells again next spring. We are in the process of moving, so we also hope to find a new piano teacher. Duncan has completed tractor safety this year. He also recently started a business making duck calls!
I always mention a booklist in my planning posts, but never get around to publishing them! Here is his list for 8th grade, keeping in mind there are a few more titles he will be reading for his LA class:
How to Think Like a Scientist
Call of the Wild
Journey to the Center of the Earth
John Paul Jones
Swiss Family Robinson OR Robinson Crusoe
Holling's Book of Indians
How the U.S. Government Works
The Story of the 13 Colonies and the Great Republic
50 Things Every Young Gentlemen Should Know
The Way Things Work
a title on the topic of Health, yet to be determined
Pearl – 5th Grade
Builders of the Old World/Makers of Americas
Exploration Education for science, although I'm also considering some nature studies from Yesterday's Classics. 
Growing Up God's Way: for Girls as our "health course."
Recorder, Baking, Art & Crafts, possibly later Choir/bells, Irish Dance as extras.
Jack – 2nd Grade
The Reading Lesson – finishing 2nd half
Ray's Primary Arithmetic – for brief oral lessons
Lots of books. Recorder and possibly spring semester choir.
I never did the cultural studies I was considering last year. I was hoping to try again this year, but libraries are currently difficult to use and I don't want to be purchasing extra books in the middle of a move. With all the extra things going on in life right now, this will be a take-one-day-at-a-time schoolyear. I'm sure many days will be just hitting the 3R's like I mentioned in my minimalist curriculum post.
Let's have a great year!