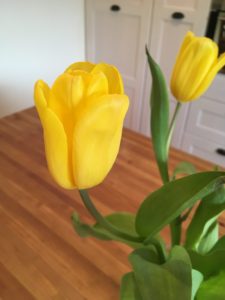 It's spring. And it seems appropriate to post on a favorite subject of mine–decluttering. I won't spend any time extolling its virtues or power to change lives. I feel we all have been coming to a realization of that over the past decade. I will say that it is something that one should do every so often throughout their life, especially if they manage a domicile.
My method is very easy. Here it is:
Instead of going into a room, or a closet, or a garage, or a basement, and thinking, "What should I get rid of?"
think
"What should I keep?"
In other words, your default should be to get rid of things, not to keep them. Picture everything going out the door in bags destined for the dumpster or Goodwill, and your job is to rescue the items you can't possibly part with. The earlier you are in your decluttering journey, the more ruthless you need to be.
I love the old quote by the artist William Morris:
"Have nothing in your houses that you do not know to be useful, or believe to be beautiful."
Memorize this, and quote it to yourself as you tackle your purge.