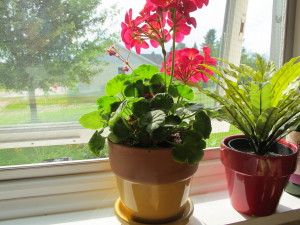 Starting a blog has been on my mind for some time. I actually had one once, years ago, when blogging was the new, cool thing to do. It fell by the wayside however, when Facebook came on the scene, and it didn't seem likely I would ever go back. But times change and so does Facebook. In the last year or so, I have felt the need to step out of the FB rat race. The reasons were many: frequent soapboxing, MLM marketing, fewer friends posting genuine updates on their lives, security concerns, the temptation to compare myself (or my kids) to what other people were doing, and dislike of the changes that FB was always making. My curiosity about where old friends had "ended up" was satisfied. I was not getting much out of FB anymore in spite of all the time it seemed to steal.
So I decided to move my online presence here where I can write in freedom and peace and only for those interested enough to come and read. I expect to post about a variety of things, but I want it all to be about simple, genuine living.
In this day of the Internet and digital media, we are bombarded with images and ideas for improving our lives. There are so many things to do, to make, to sign the kids up for. People feel the pressure, and as a result "simple living" has become a popular catchphrase. But what does it look like? What is simple eating? Simple scheduling? Simple parenting? Simple education?
As my own family grew, I found I needed to simplify just to maintain my sanity. I am not the ambitious, achiever type. But as I decluttered, simplified, and streamlined, I made an interesting discovery. The quality of our life was enhanced, not diminished! We had more time and better focus. We enjoyed each other more. We enjoyed our possessions more.  As I simplified our approach to school, I discovered that our learning actually increased. I began to realize that the best solutions in life are usually simple ones.
I am on a journey, and am learning along with everyone else. I hope, as I post, that others will interact and share their wisdom as well.  Welcome to my little journal that believes life can be both unembellished and beautiful.