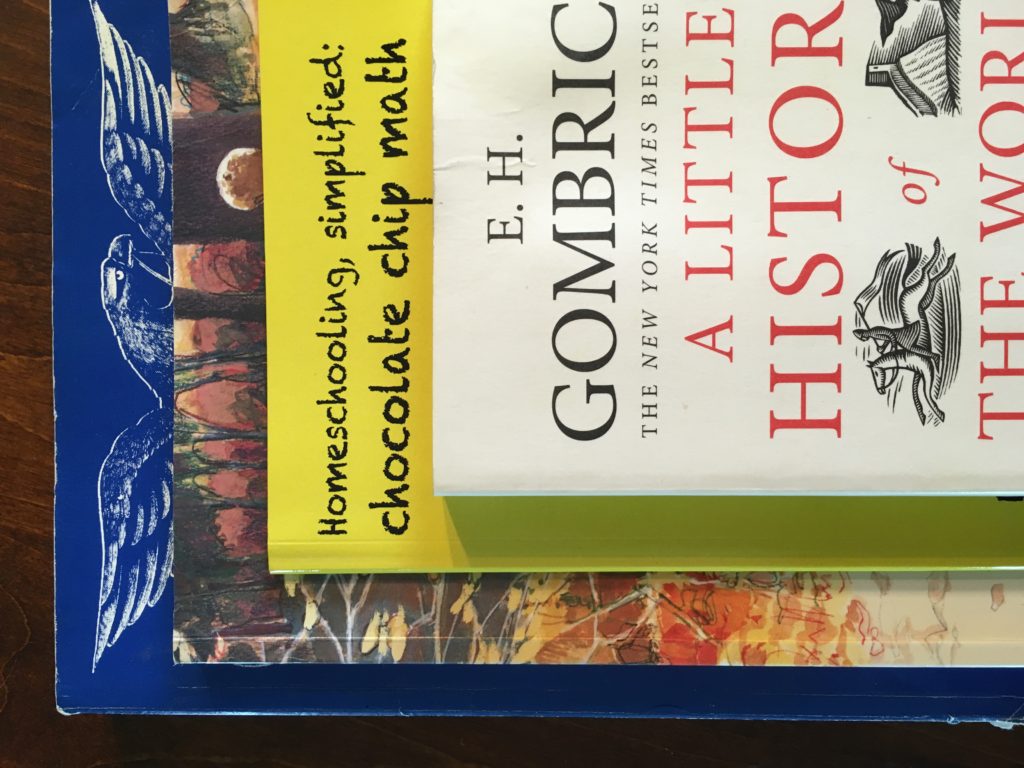 Dusty – the Graduate
Remember what I said about staying nimble with your teens?! Dusty has put his entrance into ANG on pause as he looks into a new flight school option. Stay tuned. . .
***
Duncan – 7th Grade
Systematic Mathematics 7 – I have written a bit on this favorite curriculum for grades 6-9.
Writing Skills/Write With the Best – Duncan is moving from Charlotte Mason skills as his primary language arts into formal programs. Writing Skills integrates grammar with paragraph composition and looks like a great way to pull things together. I have never used this program from EPS but it has been on my radar for awhile. We are jumping into book 2.
Write With the Best is a modeling-style curriculum that teaches several types of writing using excerpts from great literature. The lessons are broken down into bite-size chunks. I used this with Dusty years ago so I know it's a good one! It can be completed in one semester, so I would like to do WS for the first half of the year and WWtB for the second half.
We will do CM skills on days that we are short on time.
Daily Grammar Practice – I discovered this for Dusty after we wore out on Rod & Staff. This program covers all the grammar, usage, and mechanics as R&S but in a brilliant one-sentence-a-week, five-minutes-a-day format. It is easy to use alongside a writing program without getting bogged down. We are starting with the Bible level 2.
Ellen McHenry Science – This was Dusty's favorite science curriculum, so I am interested to see how Duncan will do with it. I will be starting with The Elements.
Landmark American History/Little History of the World – American and World history for the year.
Booklist
Extracurriculars – Piano, Choir, Handbells, and possibly Irish Dance. He is a big outdoors enthusiast and I'm certain there will be lots of hunting and fishing.
***
Pearl – 4th Grade
Learn Math Fast book 1 – We will be continuing with this book, but I think I will add some story problems from Strayer-Upton.
Language Lessons for Today – Well, I've caved and purchased a language arts curriculum. I'm still a big fan of CM skills, but I'm beginning to feel decision fatigue after homeschooling for 13 years and needing to juggle three students. There are some great CM-style programs out there, and this is one of them. It is an updated version of Serl's Language Lessons, and contains copywork, narration, picture study, poetry, letter-writing, dictionary use, mechanics, and some light grammar. All neatly packaged into daily lessons. I will be required to interact a little bit, but everything is all laid out.
A Child's History of the World – Fourth grade is a good year for this classic.
Living Science books – I may just make a list of some good ones for her and possibly share it with you later.
Extracurriculars – Recorder, Choir, Handbells, Irish Dance.
***
Jack – 1st Grade
The Reading Lesson – Jack already got part-way through this, so I think we should be able to complete it this year!
Smithhand – Manuscript. I don't believe in cursive-first. That comes much later, like 5th grade for boys.
Ray's Primary Arithmetic/Chocolate Chip Math – Very quick, basic, and fun.
History for Little Pilgrims – All the kids have done this in first grade.
Books. Lots of books.
Recorder
I am considering doing a (short) picture-book program of cultural/geography studies with the younger two if I feel like I have the time. There are two I'm considering: Beautiful Feet (Around the World with Picture Books) and Wee Folk Art (Cultural Connections). They include enrichment activities such as crafts, games, and recipes. We would start this later in the fall, so I have some time to think about it.
I have also purchased Leading Little Ones to God to go through with all the kiddos. We have done lots of Bible stories but not a lot of doctrinal instruction and this looks like a good intro. Each simple lesson includes a reading which references a Bible story, then a memory verse, a Scripture reading, a hymn, and a prayer. Lots of birds with one stone here! I will read it in Morning Time and Dad will repeat it at bedtime.
Art is also in the plans! I want to go through the Days of Creation watercolors with all the kids and maybe do some pastels. And we need to make some progress in knitting. So many ideas, so little time. . .
What are your plans?