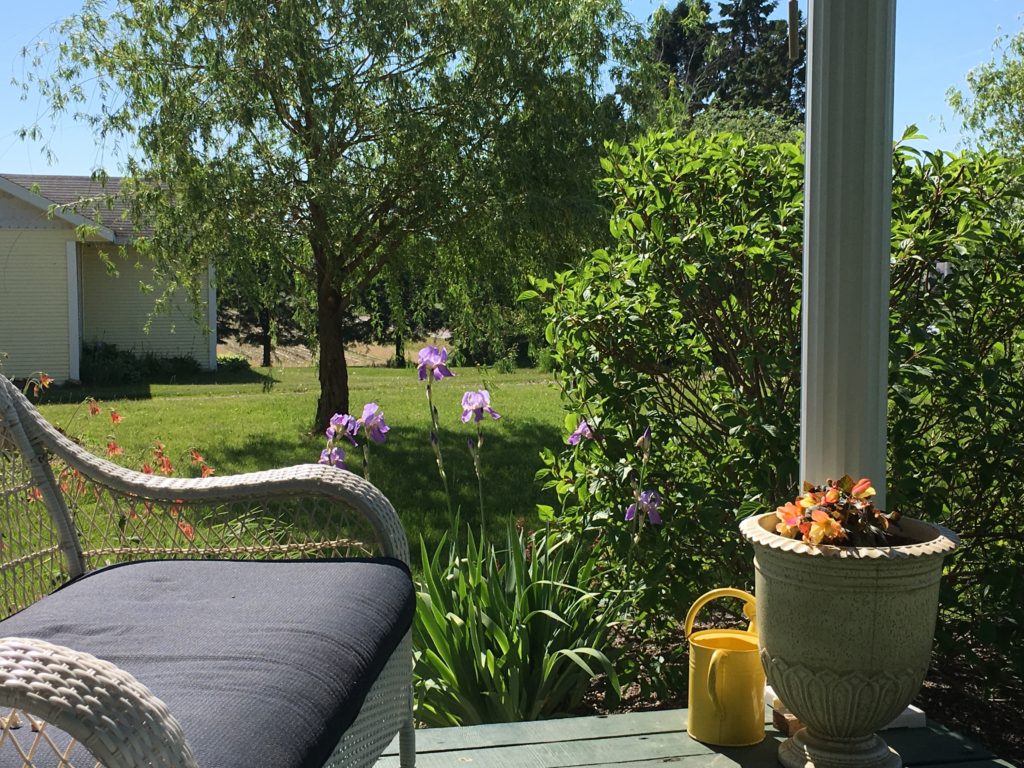 Happy Summer, everyone. I'm still here. Late winter and spring were busy with travel and graduating our 18yo. Things have slowed down and I thought it might be good to post a few reflections on our first trip through the high school years–while it is all fresh on my mind.
Our high school was pretty eclectic in style. I approached it as much as possible from my CM/Classical base, but there definitely was a bit of the traditional as well as a touch of unschooling and interest-led learning. Overall, I'm happy with the curriculum we chose, and I think we did pretty well for our guinea pig.
What I'm glad we did:
Keeping a commonplace book through most of high school. This kept that CM touch through all the changes, gave daily practice in handwriting (not a small thing these days), and is now a wonderful keepsake from these important years.
Continuing to assign living books alongside more traditional programs.
Choosing some classes that were based on interest, and on the flipside, skipping ones that we knew would not matter in the long run. WWII history and aviation science were enjoyable for Dusty and make his transcript stand out. Skipping traditional chemistry felt pretty risky at the time but we have no regrets about that now, especially since we kept his feet to the fire with math.
Keeping math skills a priority. Outsourcing was key in this subject, and we are so grateful for the resources that homeschoolers have today. Our roughest math year was the one we did not outsource. My classical side is particularly glad that we did proof-based geometry. This was a wonderful way to get in some logic without adding an extra course to the schedule.
Outsourcing English (both writing and lit) to excellent teachers that reflected our own worldview. I believe this is the most important subject in school and we loved the challenge and thinking skills nurtured by classical teachers such as Center for Lit and Wilson Hill Academy.
Encouraging a few (but not too many) extra-curriculars such as Civil Air Patrol, ballroom dancing, and music. Dusty did virtually no sports and it was the right choice for him. He got physical training through CAP.
Doing a Great Course together. I wish we would have done more.
Taking him to a few concerts and plays, including a Broadway production.
Getting his driver's license promptly and encouraging him to get a job at that point. Also having him start to pay for his own expenses.
Having him go through Personal Finance in 12th grade.
Making sure he got enough sleep, exercise, and protein. A teen boy requires lots of all three categories.
Requiring that he memorize a couple poems during this time. Kipling's "If" will always be special to us.
Ensuring he had some regular downtime, but not too much.
Using a student planner.
My Regrets:
Missing out on some local classes with other homeschoolers. There were a couple lit groups that I think he would have enjoyed.
Not doing more Great Courses!
Not setting stricter hours when he started working. We were thrilled with the fact he was doing manual labor with his lawn care job, but the hours got so long at times that he missed out on a lot of family time, and eventually, sleep. When he got short on sleep, the attitude challenges multiplied.
Not having Dad do all the accountability with schoolwork. Some of this was out of our hands as The Man was in a job that was rather absorbing and stressful during this time. When I tried to be the enforcer (yes, there needs to be one with a boy in high school), our relationship suffered and I took it too personally and felt like a failure.
Not doing more read-alouds with him.
Not fitting in a Bible course somewhere.
Stressing too much!
Favorite High School Courses:
Uncle Eric's Penny Candy & WWI books
Dave Ramsey's Personal Finance
Center for Lit American & British lit years
Aeroscholars
Tomorrow's Filmmakers
Mr. D's SAT Math Boot Camp
The Fallacy Detective
In Summary:
When I was researching high school frantically before we plunged in, one homeschool mom veteran said something that helped me put it a little more in perspective. I have found it also very true: The high school years go fast! Don't overthink things to the point that you miss out on them. They are some of the last years for you to spend with your kids before they launch out. Don't make them more stressful than they need to be.
Another bit of advice: stay nimble. Few kids really know what they want to do after school, and even if they do, chances are they will change their mind. Or they will change course on how to get there. Dusty maintained throughout high school that he did not want to join the military, even though he wanted an aviation career. However, when he finished 12th grade, he announced that he wanted to do just that! So the carefully-assembled transcript and college visits were for naught. I'm still glad we did them, but I probably put too much heart into them.
I've come to see K-12 education as mainly providing tools for our children as they launch out into the future. We don't know what they will choose or what God will have for them. But if they can communicate well, observe, solve math problems, have a treasury of good literature in their heads, and possess strong relationships with their loved ones, they will have the tools for whatever they want to tackle; whether that is school, military, work force, missions, or family life.
At least, that is what I am hoping. One down, three to go!