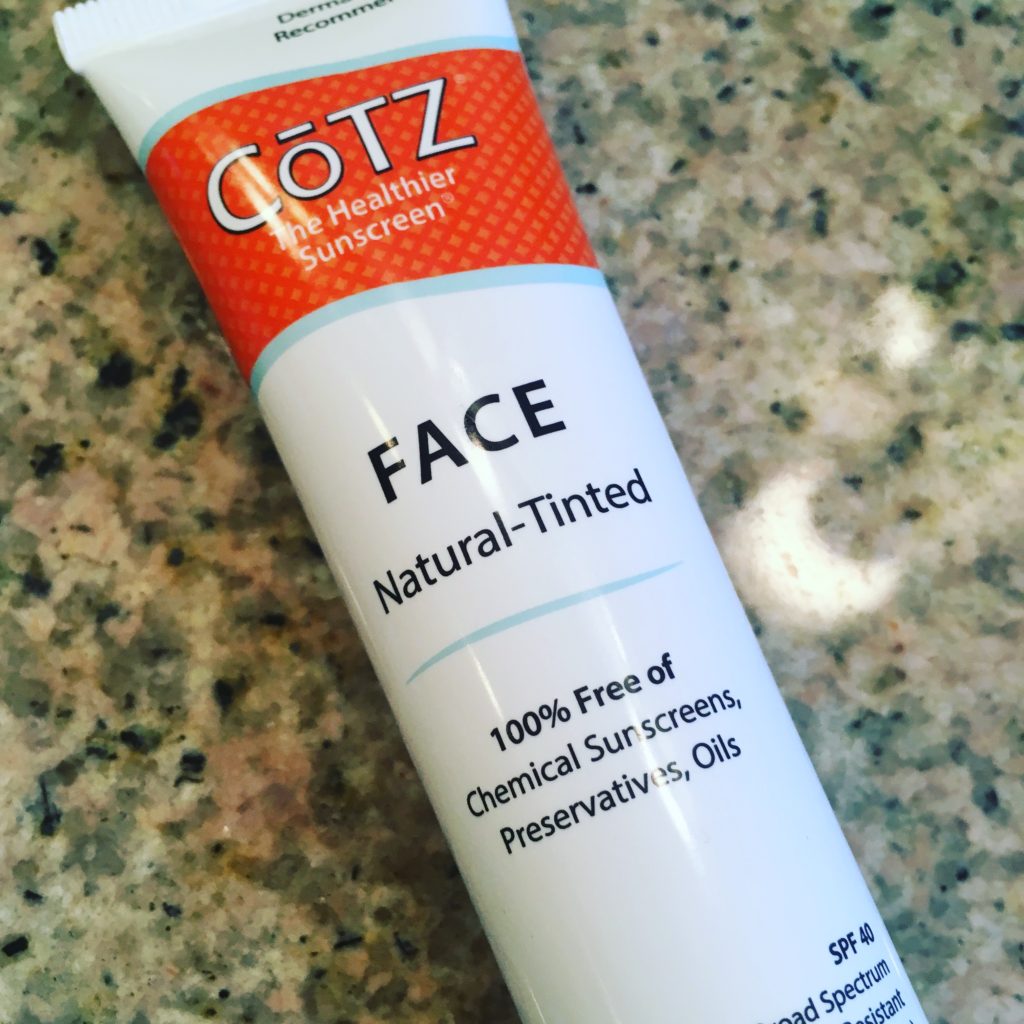 This is one of my favorite things.
A year or so ago, I decided it was time start researching anti-aging skincare. One of the first things I realized was that I needed a facial sunscreen, since sun exposure is a significant factor in how skin ages. Up til that point, I had only worn sunscreen when I knew I would be out in the sun for long periods of time.
I started by looking for moisturizers that included sunscreen, figuring that would be a good way to kill two birds with one stone. Then I narrowed it down to physical or "natural" sunscreens. I am fine with using a chemical sunscreen on occasion, but I didn't want to put it on my face on a daily basis.
Unfortunately, many products with sunscreens got poor reviews. They were heavy, oily, and shiny; the natural sunscreens often produced a white cast. Finally I found Cotz FACE. I've been using it over a year now and it's become one of my favorite products.
Here's why: it can act as a sunscreen, primer, mattifier, foundation, and (kind of) moisturizer. It goes on matte and silky-smooth, evening skintone and blurring lines. Frankly it looks better in a natural way than any sheer foundation I've tried. A little goes a long way too, so the product lasts a long time.
FACE is a silicone-based sunscreen so it sits on top of your skin (where you want your sunscreen) and does not absorb. I've found this quality also keeps my skin moisturized by creating a barrier that seals moisture in and protects from cold, drying wind in the winter. This makes it a great year-round solution.
And despite claims to the contrary, silicone does not clog pores or suffocate skin. It has the pretty amazing ability of remaining breathable while protecting from moisture loss.
It's also available in a non-tinted version.
If I could only have three makeup items to take to a desert island, this would definitely be one of them.
NOTE: They have updated the packaging and it no longer looks like the one in my picture. Which is a pity, because I like it better. It is now called FACE Prime & Protect.